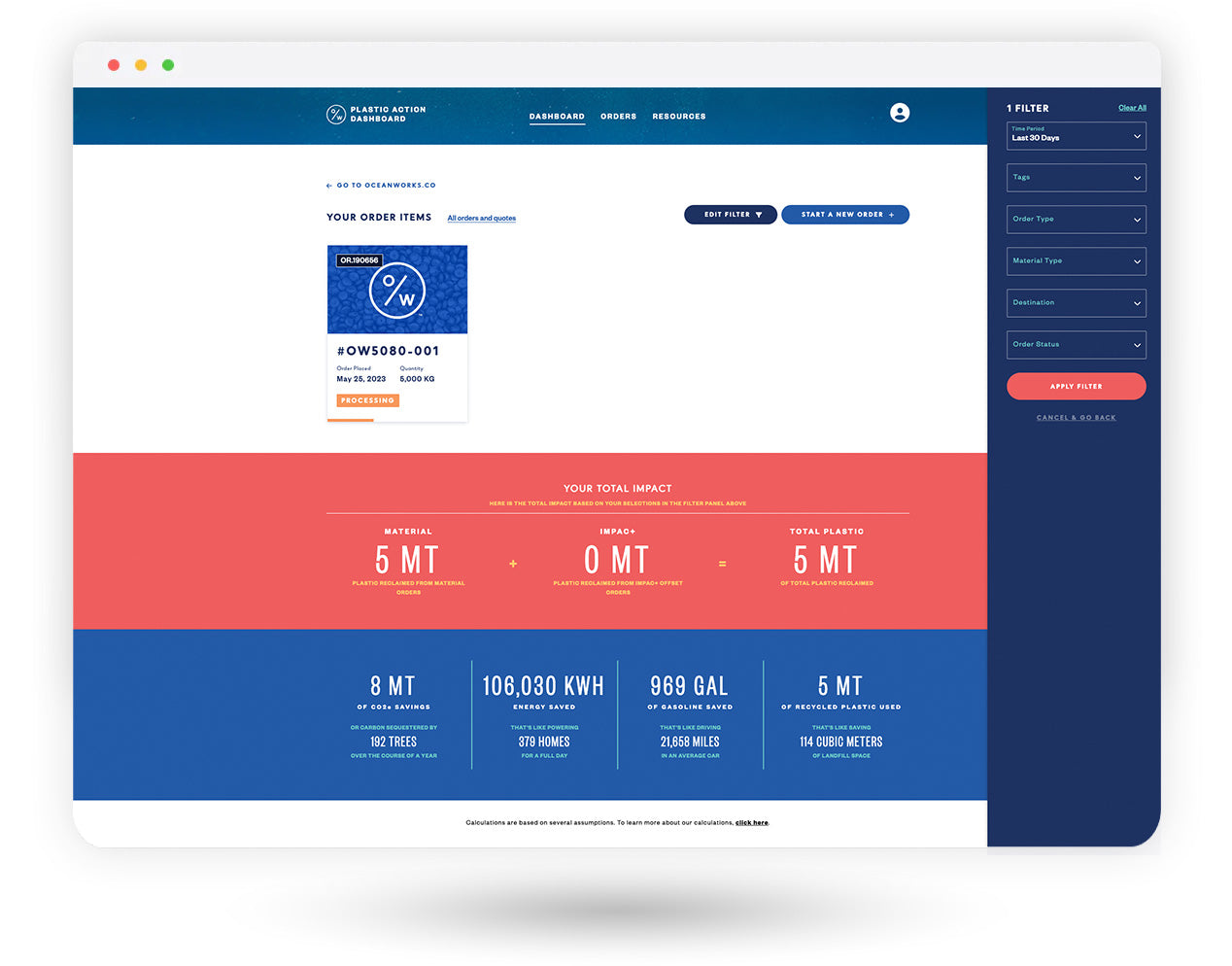 EMPOWERING YOUR TEAM
影响指标
The user experience has been thoughtfully designed so partners can filter their dashboard data and clearly define specific layers of impact.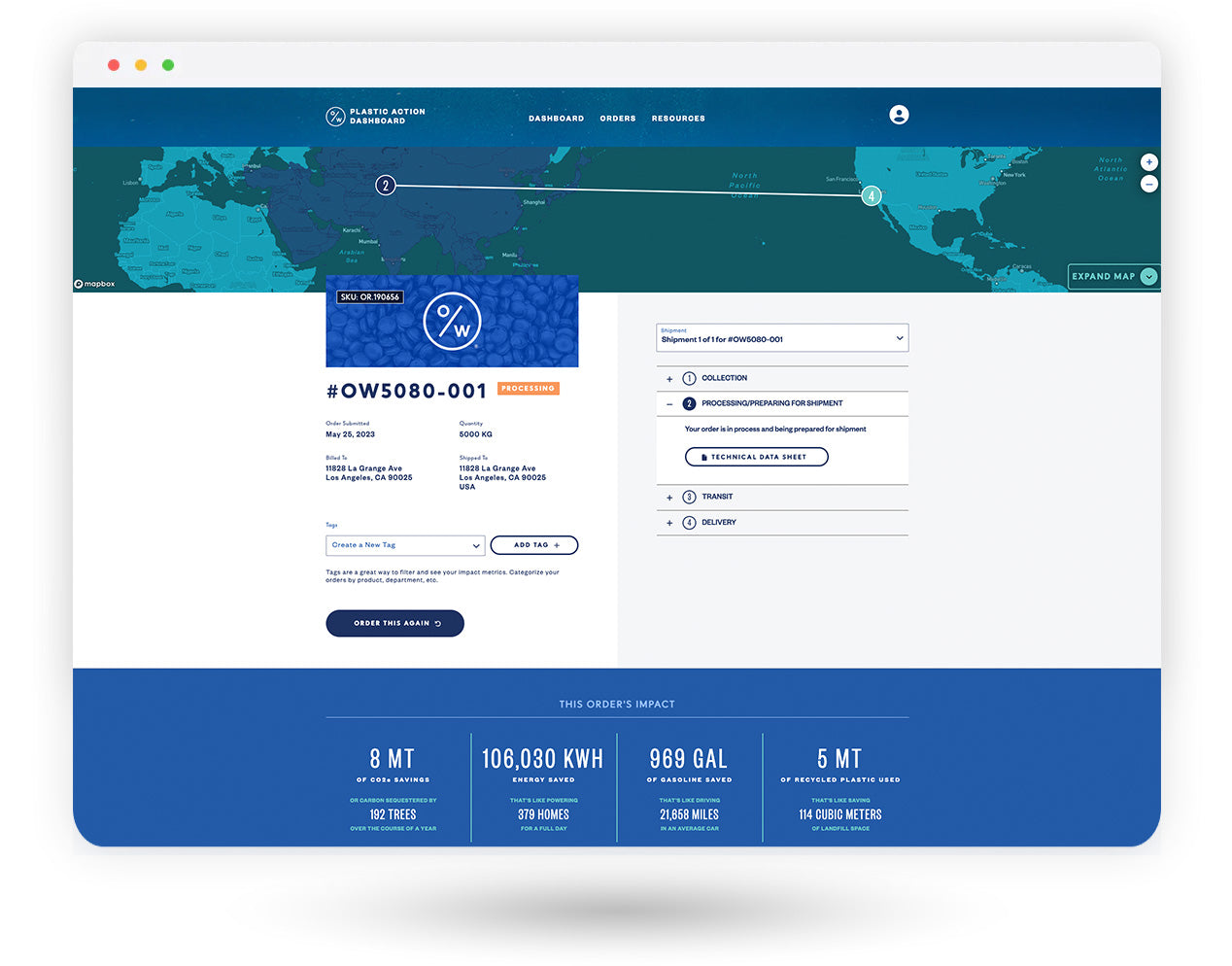 VISUALIZE YOUR SUPPLY CHAIN
BUILT-IN TRACK & TRACE
With Oceanworks Track & Trace built into the heart of the dashboard, Oceanworks Guaranteed partners can monitor the latest movements and details of their orders via a visual interface.
A MEANS FOR CROSS-DEPARTMENT COMMUNICATION
ACCESS TO RESOURCES & DOCUMENTATION
The dashboard can provide a means for cross-department communication, making it easy for teams to access resources and documentation for the purpose of supply chain, marketing, media, compliance, and finance.
让我们一起工作